This happened to me and I was really pondering what was going on.
But I remembered that when Excel has a crash, the next time it loads it might prompt to de-activate certain add-ins. And indeed that did the trick.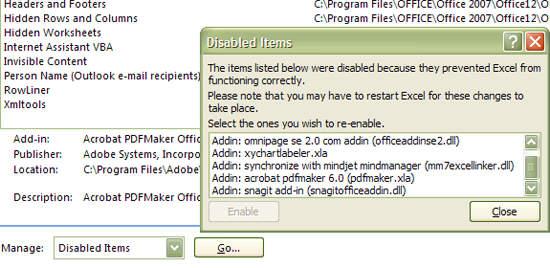 So this might help out if you encounter the same issue:
Click on the Office button and go to the Excel options
Choose Add-ins
Go to the combo box at the bottom entitled 'Manage'
See whether you find personal.xlsb add-in and enable it again.
Next entry: Veggie Day Celebration in GentC
Previous entry: Error handling and debugging in VBA