If you'd like to obtain some conditional formatting in your Excel charts, you'll have to as roll up the sleeves.
As there's no immediately feature for that - unlike of course the (greatly enhanced since Excel 2007) conditional formatting possibilities for cells- you'll have to proceed through VBA.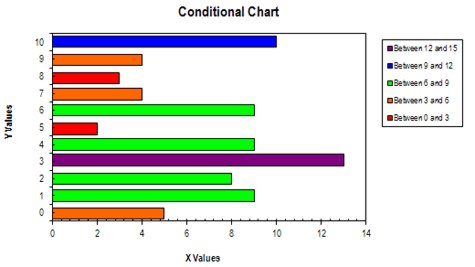 Here are some links and samples to get you going:
If you really and rather go for something without VBA, then Andy Pope has some interesting scenarios for some specific situations:
Next entry: Web design trend for 2011 : Responsive Web design ?
Previous entry: Best wishes for 2011
i love the way the article is written thank you very much for the precious words i will be definite coming here again to learn more