Design
[4 post(s)]
25 September 2010 - 07:41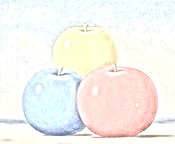 Well the question is clear and the answer is all over the place - and as often, also here the variety of methods is a real eye-opener :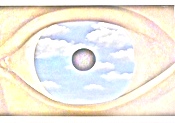 One of things on my todo list is the tryout of the new Adobe CS4 programs, especially Dreamweaver and Photoshop.
Trying out Photoshop first, I soon discovered that the Contactsheet plugin, amongst others, have been removed in the new version CS4. For some plugins I understand as there seems to be better functionality in the new version, but I couldn't find anything yet replacing the Contactsheet plugin. I know it's not ideal (the simple but great functionality on the matter in Paintshop Pro could be of inspiration), but I like it and so was really wondering immediately is there was a 'workaround'.
Yes of course, googling it didn't take long: you can download them here at the Adobe site.
And I found following installation instructions at The Luminous Landscape Forum.
From the Photoshop CS4 install disc, drop the //#language#/Goodies/Optional Plug- Ins/Automate/ContactSheetII plug-in into the //Adobe Photoshop CS4/Plug-ins/Automate folder (this is for both Contact Sheet and Picture Package).
From the Photoshop CS4 install disc, drop the //#language#/Goodies/Presets/Layouts folder into the //Adobe Photoshop CS4/Presets folder and restart Photoshop.
Optional: To add this legacy functionality back into Bridge (as a menu item):
From the Photoshop CS4 install disc, drop the //#language#/Goodies/Optional plugins/ Bridge Startup Scripts/photoshop_contact_sheet_ii folder and the photoshop_contact_sheet_ii.jsx file into following locations and then restart Bridge.

Macintosh: //Library/Application Support/Adobe/Startup Scripts CS4/Adobe Photoshop/
Windows XP: //Program Files/Common Files/Adobe/Startup Scripts CS4/Adobe Photoshop/
Windows Vista: //Program Files (x86)/Common Files/Adobe/Startup Scripts CS4/Adobe Photoshop/
If ever you're looking for some screen recording software, here are some places to start evaluating: