Creativity
[12 post(s)]
Well here is a link with many online colour scheme resources: http://www.devwebpro.com/25-popular-color-scheme-and-palette-generators/

The simplest of ideas sometimes (often?) give the most wonderful outcome.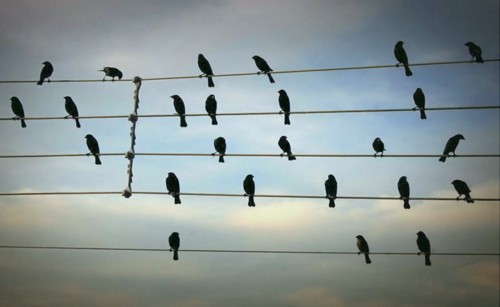 Jarbas Agnelli has become known worldwide instantly after having published his film showing how he transformed a scenery with birds sitting on wires into a music composition.< /br> Indeed, birds sitting on wires do trigger off the image of sheet music, and so why not take their positions literally, translate it into a music sheet and see (well... listen) what music comes out of it.
That's exactly what Jarbas Agnelli did - as a fanatic Adobe After Effects user, he composed the music and a film out of the birds materials which you can appreciate on Vimeo: http://www.vimeo.com/6428069. A larger interview on the process he went through is also available.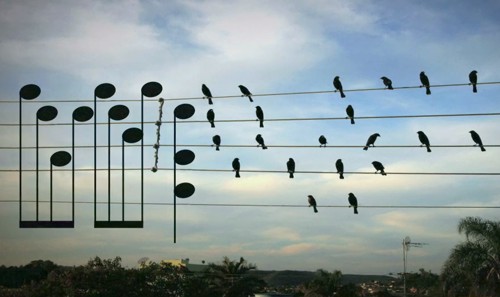 This is the name of a wonderful and unique exposition with black and white portait photographs (122x162 cm.) from the Danish photographer Søren Solkær Starbird.
He wondered whether the 'soul' - metaphyscial in nature - could nevertheless be 'captured' and decided to work with a group of yogi's he met in India in a lapsus of 4 years time.
I find the result breath-taking.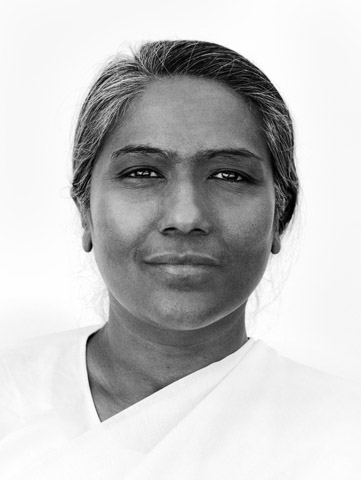 From his introduction:
Is it possible to take a portrait of the soul? This led to my portrait series, "SOULS".
Before taking each portrait, I asked the yogis if they could pose in a state of "soul consciousness" - in meditation. Contrary to my previous experiences with portraiture, the yogis expressed no ego or vanity.
You'll find the whole series of portraits on his site: http://www.starbirdsouls.dk/
An interesting art experiment is captivating more than one these days in the UK.
Under the working title "One & Other" artist Antony Gormley is inviting about 2400 people to stand for one hour on one of the empty plinths on Trafalgar Square in London, the so-called empty 'Fourth Plinth'.
Each hour, non stop 24h/24h, from July till October 2009, one person becomes the master of the Fourth Plinth and can do with the space and time slot as he or she likes.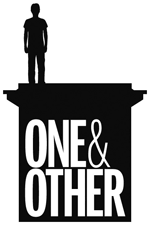 The aim is to create a kind of a living representation and monument of the UK population and to "reflect on the diversity, vulnerability and particularity of the individual in contemporary society".
It"s definitely also an expression of our internet / blog/ twitter generation, as many camera's, blogs, internet exchanges and an internet site focus on the happening and allow massive participation of people in the UK and in the world. Quite an interesting 'curiosum' already only because of the use of the internet medium as such
Is it really art?
And isn't there a hidden but explicit message referring to the need people have for attention? - the 15' of individual glory?
Also: Big brother is watching you again, isn't he?
And many more questions could come up...
But from the other side: isn't it giving art something 'accessible' again?
Isn't the idea alone already a marvelous expression of genius creativity?
And of the most wonderful melting pot of expression we really represent?
And above all, isn't life art after all - continuous creation?
So judge for yourself and have a look - not without some reflection of course as to whether you've discovered your self already as the artist and creator of your life, and if your creation is in the 'doing' or in the 'being' :-)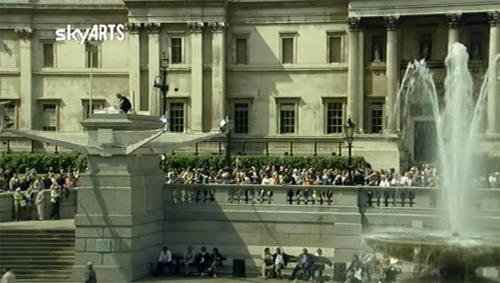 For more photos - click through...
[Read more on One & Other...]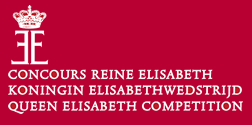 One of my favorite music happenings each year is the Queen Elisabeth Competition in Brussels, Belgium.
It's one of those rare happenings which manages to make a broader public open up to the wonders of classical music. This contest cycles in 3 or 4 years periods, dedicated to singing, violin and piano, whereby each year there's a parallel contest for compositions; the winning compositions then become imposed work for the young artists (as there's an age limit now up to 25 y).
This year was dedicated to violin, and although I'm not such a fan of this instrument, the concerto's of the finalists were absolutely marvelous. You can hear/see them here, for as long as those links will be operational:
http://kew.klara.be/audio-video-foto/video/herbekijk-de-concertos
Next year is my favorite one: piano !
Slow music for fast times
Actually it has been a long time since I thought I should put up this suggestion.
And just when the thought came up again and I decided to start writing this entry, I got a mail from Hearts Of Space, announcing their new 'next generation' player and additional services....
Synchronicity indeed.
Hearts Of Space is an awesome service and site. It started in 1973 as an Californian radio program offering uninterrupted spacy and other music, craftily selected and prepared. During the 80's it spread throughout the US as a one hour radio program on many stations, and then of course also found it's way on the net from 2000 onwards.
It now offers an online music experience, with free and very cheap subscription plans, offering some of the best available music out there in genres such as Electronic Space, Orchestral/Chamber, Ambient/Downtempo, Ethno/Ambient, Piano, Space Jazz, Cinematic/Soundtrack, World Fusion, all kind of world music and many more.
Stephen Hill, who runs the program, is definitely a pioneer in his field - with vision, clarity, and fine taste he and his team have composed almost a thousand one-hour quality programs allowing all kind of audiences to get to know music which actually also bring an 'inner experience of slowing down in these fast times' .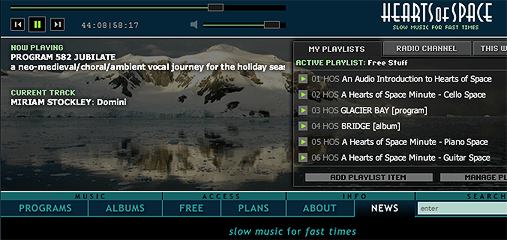 Music and consciousness just match at HOS.
The openness to all kind of instruments and waves inspires tolerance.
An oasis in hectic times spreading tranquility and self-reflection. Without a word.
Heart touching and definitely worth a journey.
Since many years, with peaks late July and beginning of August, the world has been witnessing this very special phenomenon of crop circles. Many appear in the UK, especially in one region, but since quite some time this mystery has expanded all over the world.
One site tracking this phenomenon year after year is the Crop Circle Connector. This year alone some very interesting formations have seen the light. They're often linked to deep symbolism, astronomy and especially the factor 'TIME', not to say 'Mayan Time' calculations.
Beyond the meaning, the authors, the art, the reasons why media and science seem to prefer to ignore the phenomenon, people testify how the circles actually DO something with them and have an effect on their consciousness.
Perhaps let the images speak for themselves and click through to have a look at some interpretations and see how it works onto your consciousness levels :-)
(images from Crop Circle Connector and Temporary Temples)
(images from Crop Circle Connector and Temporary Temples)
Some interesting readings:
Tools I have been using or came across to come to terms with 'color' :

Spring one day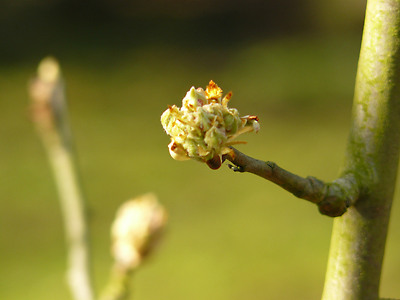 Spring the other day - same place, same space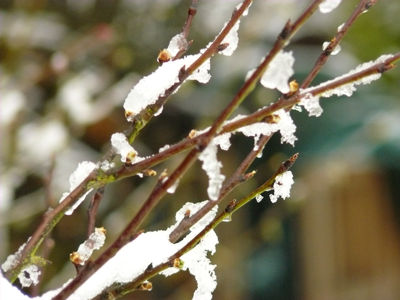 [Read more on Springwise...]
Visiting the Planetarium today brought an interesting discussion back home: what's exactly the difference between purple and violet?
The explanation in the exhibit stated violet as a 'spectral' colour, i.e. a color on the visible spectrum you get a result of the breaking of light through a prism - to realize violet it's good enough to look at a rainbow... when you can grasp one of course :-)
Purple refers to a 'non-spectral' colour, i.e. made by a mixing colours ; so in color theory 'a Purple' is defined as any non-spectral color between violet and red. But how do those colours look like next to each other? And apparently listening to my daughters' experience at school she's taught that violet looks like purple and vice-versa. Googeling it seem to confirm the confusion as to how these colours are/should be named | labeled exactly... So good there's Wikipedia to put things in perspective.
Wikipedia
I've found this helpful too: theory for artists, just as this : color matters. And especially in respect to webdesign: Spectral violet is outside the gamut of typical RGB color spaces, and therefore it can be approximated but cannot be reproduced exactly on a computer screen !
A mini site with some word art, made in the time when Altavista was the main search engine around -
it was also a time when pro and contra regarding the use of frames created lots of 'strong' debate. So at the time I choose frames to experiment a bit with the technique. And it was also the very beginning when I started using of CSS ...
So a bit of nostalgia along this post I suppose :-)
Rereading the small poetic impressions on the topic of Consciousness I wrote when living in a rural area on the frontiers between Flanders and the Walloon region (that's Belgium, in case you wonder), just gave me the feeling to link these pages back in.
They're in French and in English, with background photographs from the region… The impressions are timeless though, so enjoy the excursion !

Awareness
In the middle-point of two axis, 'consciousness - matter' and 'technology - human resources', I am able to line up my potential and activity with my mission and capable to transform 'knowledge' into 'awareness'.
Ignorance
Out of my center, centrifugal forces are at work along these two axis 'consciousness - matter' and 'technology - human resources'. Lining up with my mission and realizing the self become labour and hard to reach; awareness becomes hidden behind the clouds of ignorance.
Centrifugal forces
When I consider…
I am a man or a woman...
God has created matter ...
I exist only once...
our technology is the only criteria for measuring progress...
I am the victim of what happens to me...
it just happened by accident...
I can't do anything about changing the world...
I am white, German or a Sindhi...
Allah, Jahweh, Shiva, God, .... are separate beings...
Paradise, Atlantis, Bahist or Golden Age is a fairy tale...
Centripetal forces
When I consider ...
I am incorporeal...
matter is eternal and transforms constantly...
I am eternal ...
our change of consciousness and values are signs of real progress...
I am the creator of my reality and life situation...
nothing happens by accident...
I can change the world by changing in myself...
I am beyond name, cult, colour or status...
Allah, Jahweh, Shiva, God .... are One and the same...
Paradise, Atlantis, Bahist or Golden Age is real but different for everyone ...