Posts for 10/2009
One of the newnesses in Access 2007 is the fact that a datepicker functionality has been integrated for date/time fields.
If you don't use this version of Access and/or if you're after something with just a bit more functionalities (like an option for easy scrolling through years | months asper the need), then you're still bound to use some VBA coding.
You'll find a nice module with code over here at: glump.net.
In the logic and spirit of the film documentary 'Home', which came out earlier this year, there's now also 'Le Syndrome du Titanic' - the Titanic syndrome.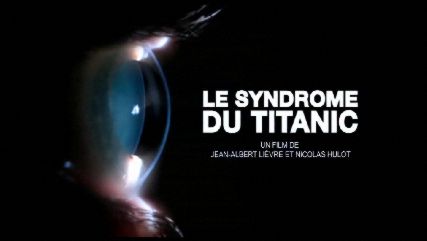 It's the newest documentary film from Nicolas Hulot, the famous French nature film maker and & Jean-Albert Lièvre - for the moment in French only I think.
Yet another call for a change of direction, based on a shift in consciousness.
A good sample of what's going on in people's minds these days - or with
Reuters' quotes
:
The titular syndrome is simple: Our planet is the doomed oceanliner, and we -- in the West, at least -- are all busy leading our more-or-less luxurious lives as we sail toward cataclysm. It's obviously not the first film in recent times to put forward the case for safeguarding Earth, but it promises to look at the issue from a bold perspective.

"We're at a crossroads of crises: An energy crisis, a food crisis, an economic crisis," Hulot observes. "We have to look at ourselves as we really are. Our model is not sustainable. It's this model, based on competition and accumulation, which is the source of much disorder. We have to change and everyone has to be part of that, including those in the developing world."
There are definitely things we can do right now however - for some inspirations: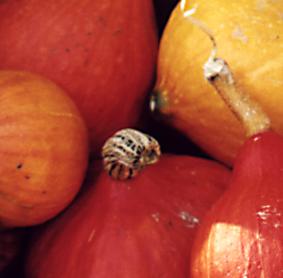 Since quite some years now the benefits of being vegetarian have become mainstream knowledge - and because of all kind of reasons more and more people worldwide have actually taken up vegetarian food in various degrees as well.
Rather new has been the linking of the idea that not eating meat actually is a significant step to reduce harmful effects on climate and the environment.
It's exactly this which inspired vegetarian organisations to promote meatless or veggie-days once a week.
In Belgian, it is the EVA vegetarian association, the biggest of its kind in the country, which started promoting a veggie day on Thursday for over a year.
The idea was actually taken up by the Municipality, and led to Ghent being the first West-European city officially promoting and sustaining its inhabitants to take up the vegetarian life style for one day a week and thus helping the planet.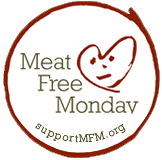 Ghent's veggie day was born in May this year and actually got world wide coverage.
In the US and the UK a similar project has led to so-called 'Meatless Mondays' -
that project also got into mainstream this summer thanks to several celebrities, and especially also Paul McCartney officially endorsing Meat free Mondays -
you'll find his launching video on his website: http://www.paulmccartney.com/news.php#/1634/2009-06.
So you too can change the world ! :-)
If you wondered how to customize the ribbons in either Office 2007 or especially also Access 2007, here are some links which could be clarifying.
Ribbons are based on XML now, and so that makes the process more technical then e.g. customizing a toolbar before.
Access
Resources