Posts for 01/2009
Recently I sat with a chess player who had found his way through table and pivot table functionalities in Excel in order to sort, filter and display chess results for his chess association.
His next step actually consisted in automating some of his sheets presenting the chess results. One thing he wanted to achieve is an automatic sorting of the table with the main results along with the automatic update of the pivot table based on those results. So far the operation consisted out of manual resorting of the data based on 3 or 4 fields, along as clicking the refresh button in the pivot table options.
The solution here consisted out of 3 steps.
Firstly, of course a simple macro could be made to trigger of the sorting instantly. However as the results change all the time during a chess happening, the macro ideally would have to be triggered off by each entering or updating of the results in the sheet. Actually this second step is possible by using some embedded Excel VBA worksheet events. Worksheet events, just as workbook events, or a kind of prefixed or pre-named procedures which you call in the module sheet behind the worksheet object in the VBA editor:

Amidst the possibilities are following triggers:
Private Sub Worksheet_Activate() - when the worksheet is activated
Private Sub Worksheet_Calculate() - when the worksheet is recalculated
Private Sub Worksheet_SelectionChange(ByVal Target As Range) - when the selection is changed
Private Sub Worksheet_Change(ByVal Target As Range) - when a change is made to a cell in the worksheet

It's the last one which offers the possibility to solve the riddle here; following code triggers off the macro doing the sorting to the table whenever a cell value is updated or entered:
Private Sub Worksheet_Change(ByVal Target As Excel.Range)
mkSortCK 'macro which is being called
End Sub
Finally a simular worksheet event construction offers the possibility to refresh the pivottable automatically, when you activate the sheet it's located in:
Private Sub Worksheet_Activate()
ActiveSheet.PivotTables("Results").PivotCache.Refresh
End Sub
If you speak french or german and live in West-Europe, the chance is real you know about the French-German cultural TV chain Arte. Not only Arte has high standards in terms of programs they diffuse, they manage to combine vision and quality.
They also set standards in terms of internet though.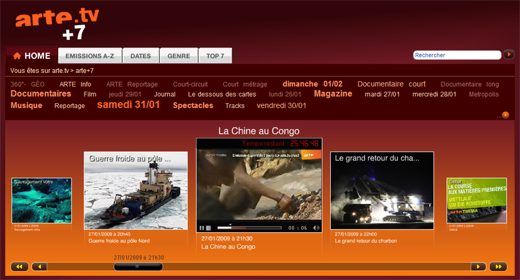 Actually I don't have TV cable, so I'm not really able to watch ARTE nor any other TV chain at all.
Well... "was" in case of Arte.
Because of course they have a site - and moreover: they provide online TV for 7 days after emissions. This approach of re-diffusion of a whole series of qualitative programmes for one week is actually outstanding. Not only the user interface of Arte+7 is very well conceived, it's definitely also a good, if not an exceptional, example of how flash technology can enhance user interaction.
Initially looking at their programs was reserved for inhabitants of France and Germany only, but since shortly they've managed to open the frontiers totally.
Do visit their subsite Arte+7 - I'm sure you'll find it a worthwhile passage and you'll be able to grab away some interesting documentary or two.
Once you're on the path of wanting to write compliant code, the switch to choosing strict doctypes is a logical consequence.
In case you ever wondered where to find the so-called deprecated elements and attributes, which you can't use anymore if you choose a strict DTD for doing your webpages...
well I suppose a good place to start would be the web consortium itself. They have some published some interesting lists with all kind of additional information on the html elements and attributes as well.
Now you can still go for HTML or XHTML strict, and although I'd find being dogmatic on these topics isn't really an option for me - I tend to adapt to the situations and clients - I did enjoy reading following article on the Mozilla Developer Center recently: Making your page using web standards - how to
It's not only an article on good practices but also a vivid call for HTML strict and not XHTML - there's a couple of extra links on that page contributing to that call and really worth reading too.
And some more links on the topic: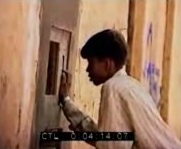 While going through some bookmarks in order to answer another post, I came across a youTube video on an experiment of an Indian education researcher showing what happens when you go to rural areas where children never touched a PC and you put one in a wall and just go away.
He actually witnessed how easily children picked up how to surf the net, how to use the PC, and how to used the internet technolgy to learn a variety of things.
A nice watch and exploration on how learning is evolving. What I especially like is the emphasis on the effect of the group-factor on the learning process.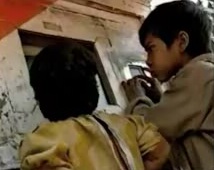 This is the full link: http://www.youtube.com/watch?v=xRb7_ffl2D0
Well yes with IE8 coming up, you might wonder what to do with IE6 ; not always easy to answer as long as some major businesses or organizations still use this browser.
So a podcast and some links may be of inspiration:
Problem
In summary: in a large organisation some webmasters need to be able to add and style lists in html documents created from templates - their main browser is IE6 (yes... it does happen :-) ).
The technique of zeroing out all margins and paddings has been used here and bullets were removed by default by the main design for easiness of styling the templates.
Contextual selectors have been added to the main CSS file (see sample code), so that when html lists are created, ordinary bullets or numberings appear as desired - the only requirement for this is to apply the appropriated class selectors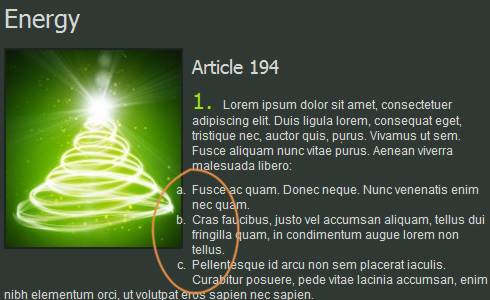 [Read more on Styling ordinary lists with CSS (combinded with IE6 and strict DTD)...]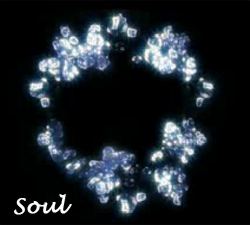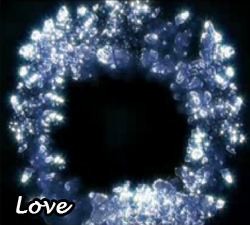 Continuing on the line of Dr. Emoto Masuru's work, I got this Google video link from a friend and colleague:
http://video.google.com/videoplay?docid=-2933349021550318008&hl=en.
A really interesting documentary on water, but not only it emphasizes on the memory faculty of water, it dares to set a step further into linking it all up with consciousness and the magical influence of our minds. It not only sets the tone for the new year, but sure for the upcoming times :-)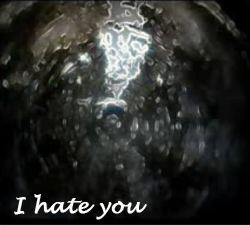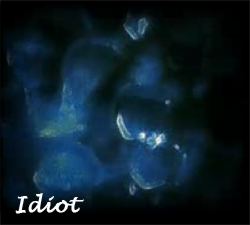 In case you're wondering what all these crystals are about, this might be a good starting point: Dr. Emoto's personal website.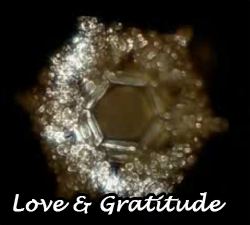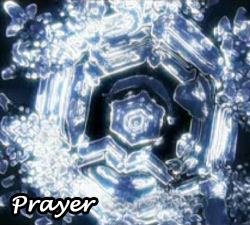 I don't know really what's the original post, but this is the blog it was referred to.
Very best wishes for a happy and successfull 2009 !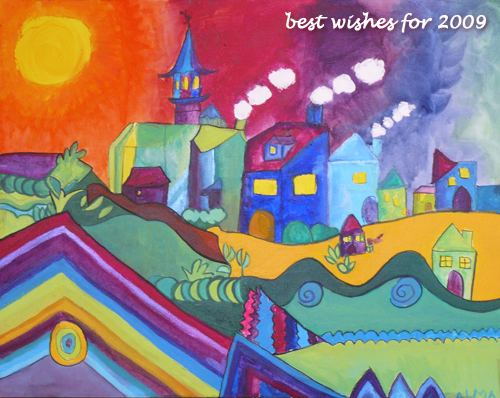 May each of your aspirations, plans, projects or undertakings be filled with transformative power -
because isn't it the strenght "to change greatly the appearance or form", as says the WIkipedia definition, which truly brings happiness to the self, courage to those with whom we live and come into contact with and thus hope to the world ?